Exhibition Reykjavík Diary (2004-2005)
André Labarrère library in Pau, France
November 24 / December 10 2014




Some pictures from my series Cemeteries featured in issue 6
of Excerpt Magazine "Life, Death & Bureaucracy"
http://www.excerptmagazine.com/issues/






Exhibition Paysages Urbains d'Islande (Urban Landscapes of Iceland)
within the context of Les Boréales festival, organized by the Literature Center of Basse Normandie
November 5 - November 30 2013
Bibliothèque de la Maladrerie, Caen, France


Excerpts from the series Candidates in issue 12 of Irish photo magazine "Prism"
http://prismphotomagazine.com/issue_12.html



Exhibition Campagne (Campaign), Plataforma, 9 rue Buhan, Bordeaux, France
from May 3 till July 5 2013
20 images from the series Candidates + cover and poster
in the program of Modest Mussorgsky's Boris Godunov.
Other pictures in the program by Boris Mikhailov,
Milos Bicanski and Alexandro Maestre Gasteazi.
Bavarian State Opera, Munich, Germany Feb 2013
Stage Direction : Calixto Bieito / Musical Direction : Kent Nagano

Projection of images from the series Reykjavik Diary and debate with Icelandic movie
director Sólveig Anspach about the city of Reykjavik after the screening of her film
Reykjavik, des elfes dans la ville This event takes place within the context of the cycle
"Eyes of movie directors and artists on the city".
BPI Centre Pompidou, Paris, France. Feb 14 2013 at 8:00 pm.


Candidates, published by BOLO Paper (Milan, Italy)
A5 format, 80 gr, 24 pages, full color
http://www.bolopaper.com/candidates-2

Cover of Hector Magazine + 5 pictures inside
from the series Candidates Aug 2012
http://www.iamaperson.co.uk/hector/about/



Cover of Libération, March 2012
http://journal.liberation.fr/publication/liberation/888/#!/0_0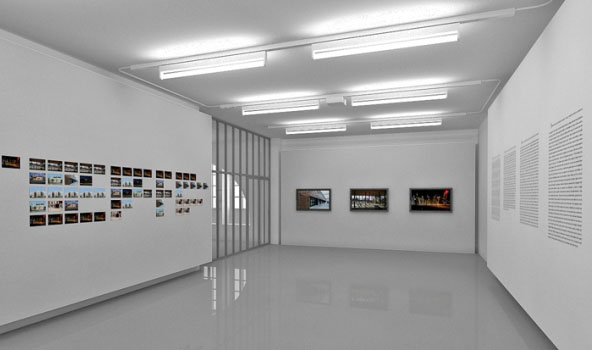 Exhibtion of my architecture work for La Nouvelle Agence
Arc en Rêve architecture centre in Bordeaux, France. Dec 2011 / Jan 2012
http://www.arcenreve.com/Pages/2012/la-nouvelle-agence02.html